PLASTIC DISPOSABLE PELLETS INSERTION KITS
PLASTIC DISPOSABLE INSERTION KITS
Trocar Disposable kits offers the hormone pellet procedure equipment you need at reasonable prices. By purchasing quality trocar kits, you will not only have exceptional products in your inventory but tools to ease patient minds. The hormone pellet procedure is an easy and safe way to relieve hormone imbalance found in both men and women.
We supply trocar kits in both 3.2mm and 4.5mm sizes for testosterone and estrogen pellet insertion. Each trocar is registered with the FDA, and every kit is assembled in the United States. If you have questions concerning our disposable trocar products, we encourage you to contact us. Helping you find the best items for your practice is of the utmost importance to us.
Female Testosterone Pellet Insertion Procedure
See video for the actual procedure and usage of the trocar kit
https://www.youtube.com/watch?v=JpvzNH-USsc
INSERTION PROCEDURE
The hormone pellets procedure is a natural way to provide both men and women with hormones.
Hormone pellet insertion offers a host of benefits for patients, including better sleep and increased energy, concentration, and overall happiness.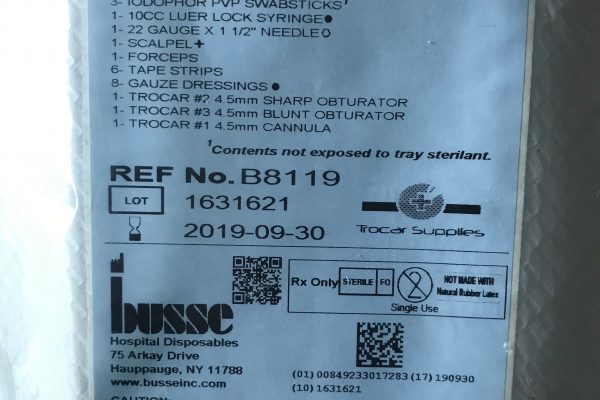 ---
Our disposable Trocar Kit was designed to meet the market need for a high quality trocar for pellet implant procedures that puts patient comfort first, that gives the practitioner confidence in performing the procedure with ease, and is an affordable option that will not impact the overall cost of the procedure.